For Unity developers
The VIVEPORT SDK provides a library and sample code for Unity in .unitypackage format. Follow the steps below to install the VIVEPORT SDK to Unity.
Create or import your VR title in the Unity Editor.
Download the VIVEPORT SDK, if you haven't done so. Click here to download.
In the Unity Editor, click Assets > Import Package > Custom Package .



Browse to the folder where viveport_sdk_unity.unitypackage has been downloaded. Select the file, and then click Open .
Make sure the Plugins and Viveport items are selected, and then click Import .



Depending on your VR title target platform, check and make sure your platform settings in the Inspector window are correct.
Windows x86 platform: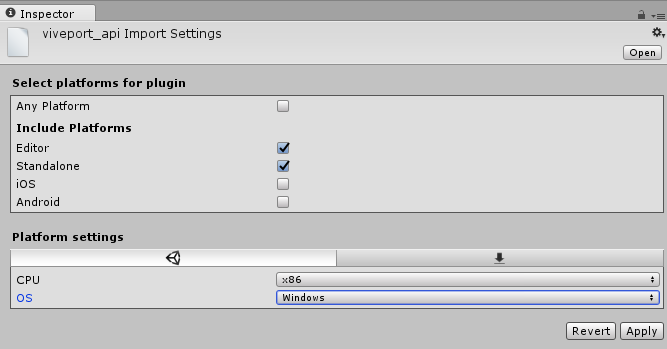 Windows x64 platform: